News

A whole new world of Moley awaits
May 30, 2023
An icon born. Introducing innovative robotic Moley Chef's Table.
World Travel Catering & Onboard Services celebrates our brand heritage, innovative spirit and passion for technology. Hamburg, Germany 6-8 June 2023.
Are you ready to touch the beauty of technology?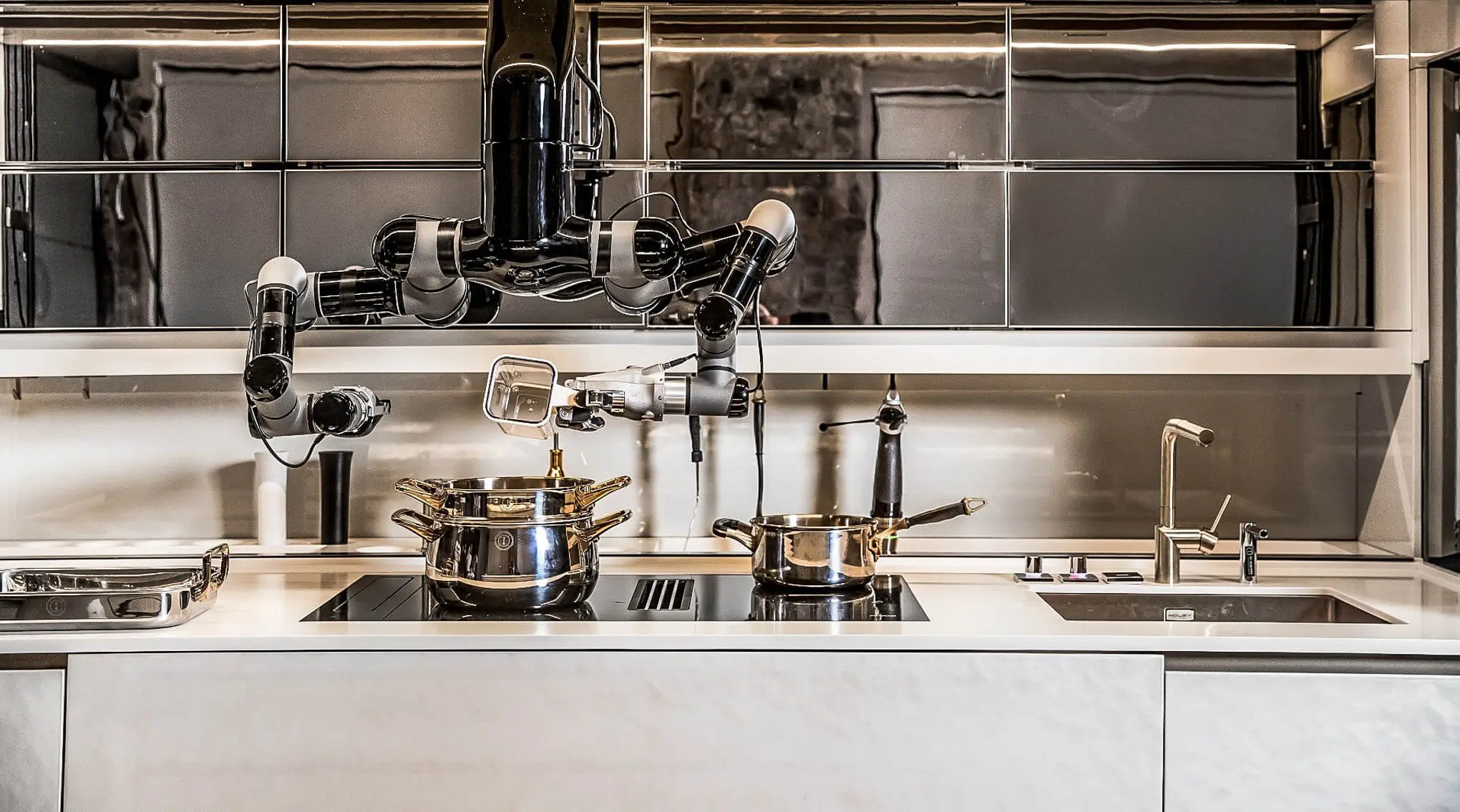 Practical robotics and the future of foodservice
Sep 2, 2022
Visions of the future have always been synonymous with robots. From Back to the Future to Wall-E, the restaurants of tomorrow have never failed to feature a robotic presence. New innovations in technology mean that this future is closer than ever to being realized.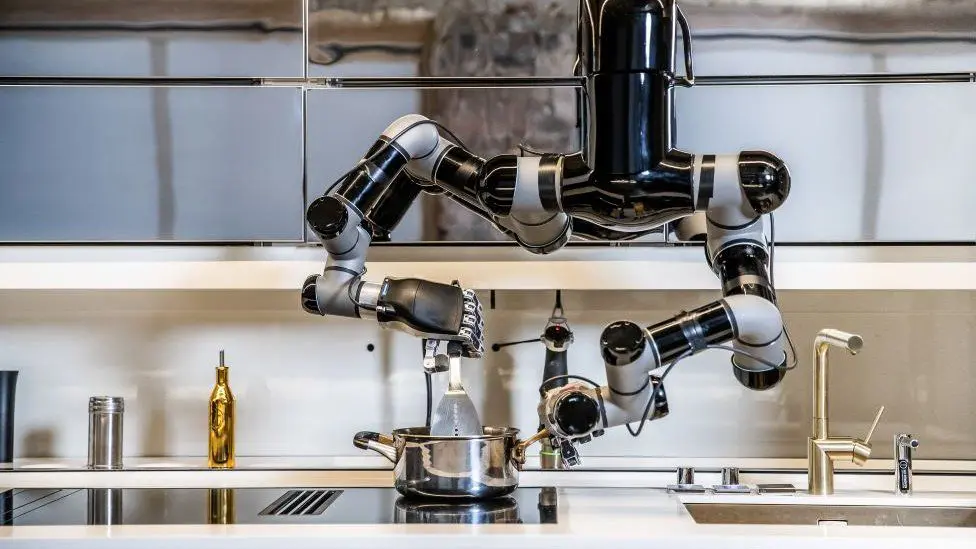 BBC about us: "The robot chefs that can cook your Christmas dinner"
Dec 20, 2021
If you are dreading having to cook your family's Christmas Day dinner then you are definitely not alone. But for future Christmases there is now a new alternative - get a robot chef to do everything. A number of tech firms are now developing robots that can cook and plate up entire meals, both for commercial and domestic kitchens. One of those at the forefront is London-based Moley Robotics, which is due to release its product, the Moley Robotic Kitchen, next year.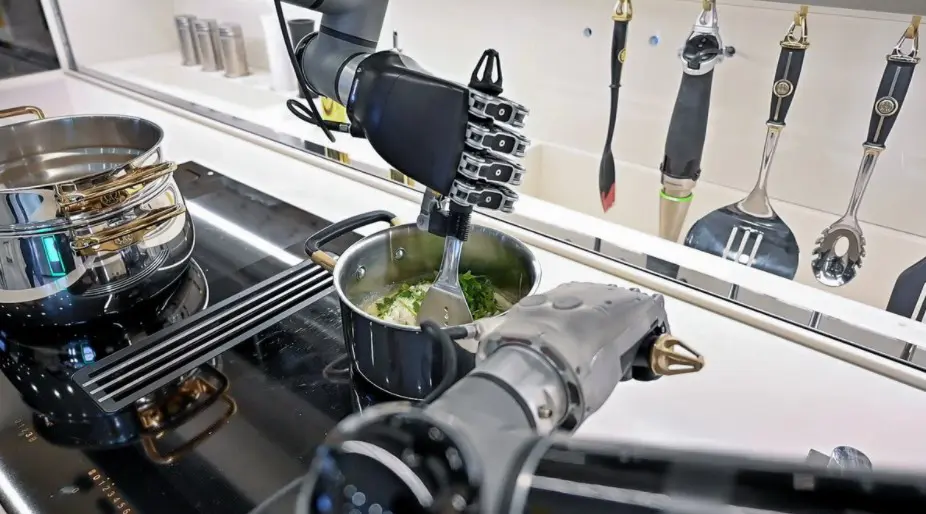 UKTN about us: "One of the Coolest Robotics Startups Shaping the Future of UK Tech in 2021"
Mar 25, 2021
The majority view for the robotics industry is that its impact will be positive, large, and widely spread across sectors, with uneven rates of uptake. Today, we take a look at some of the most revolutionary robot tech startups shaping the future of robotics engineering in the UK.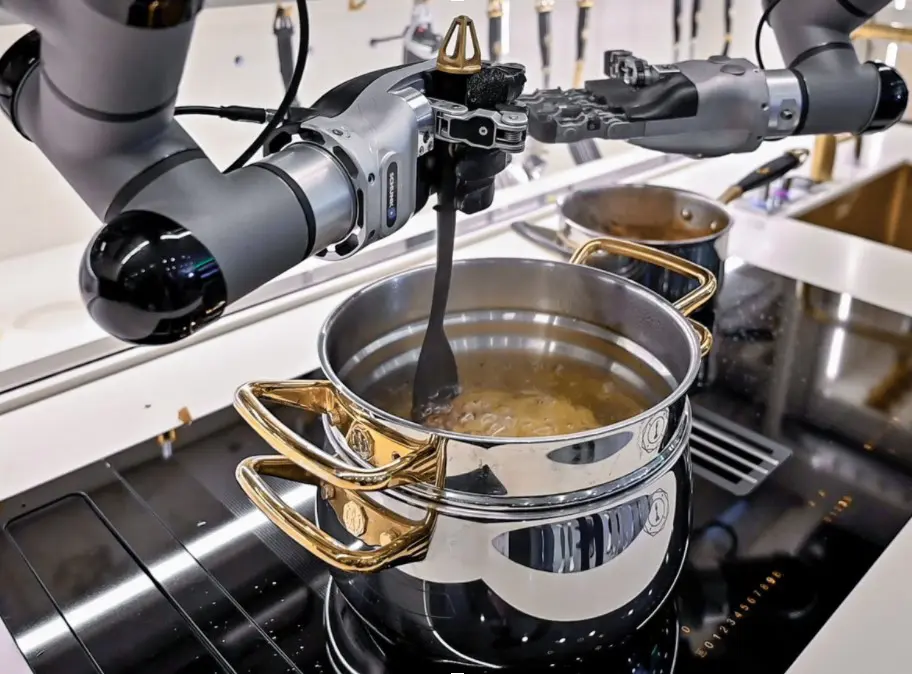 Robotic kitchen for restaurants. KTCHN Rebel about us: "The Future Is Now: How Robots Will Change Kitchens"
Mar 23, 2021
Moley Robotic kitchen is currently for high-end residential usage. Meanwhile, the founder and CEO of Moley Robotics, Mark Oleynik, ever the visionary and future gazer, is planning its next phase and deployment into commercial kitchens. It's a move that could fundamentally change how restaurants operate in years to come.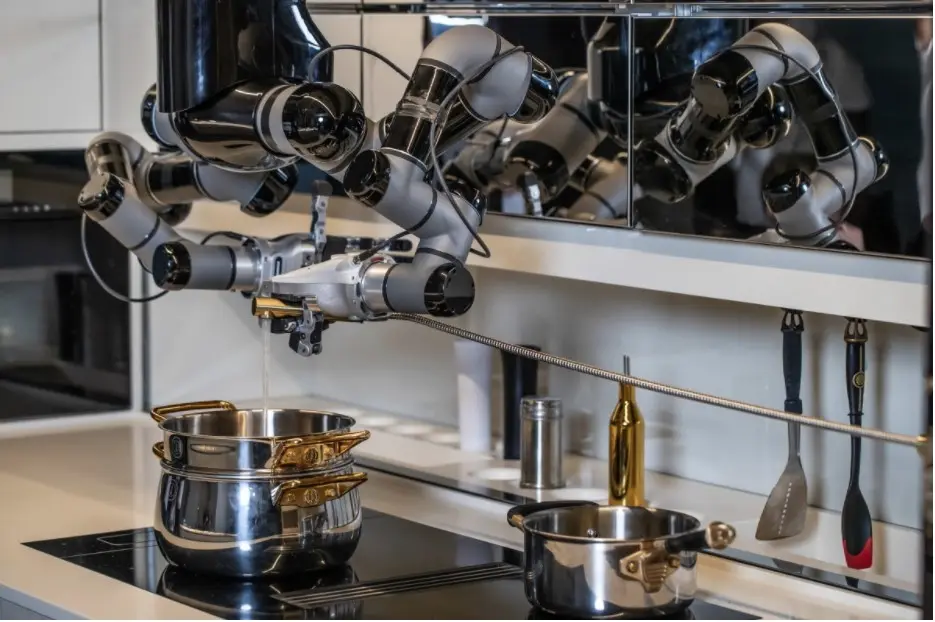 TEMPUS about us: "Moley Robotics Is Taking the Culinary Arts Into the Space Age."
Feb 22, 2021
Mechanical hands hover over the refined preparation station, whipping up a gourmet-style pasta dish. Perfect al dente spaghetti bubbles away on the stove while the dexterous limbs whisk a home-made sauce with expert precision. Watching Moley Robotic kitchen in action makes way for truly uncanny valley territory: like a 1950s vision of the future, where domestic chores are carried out by robots helpers.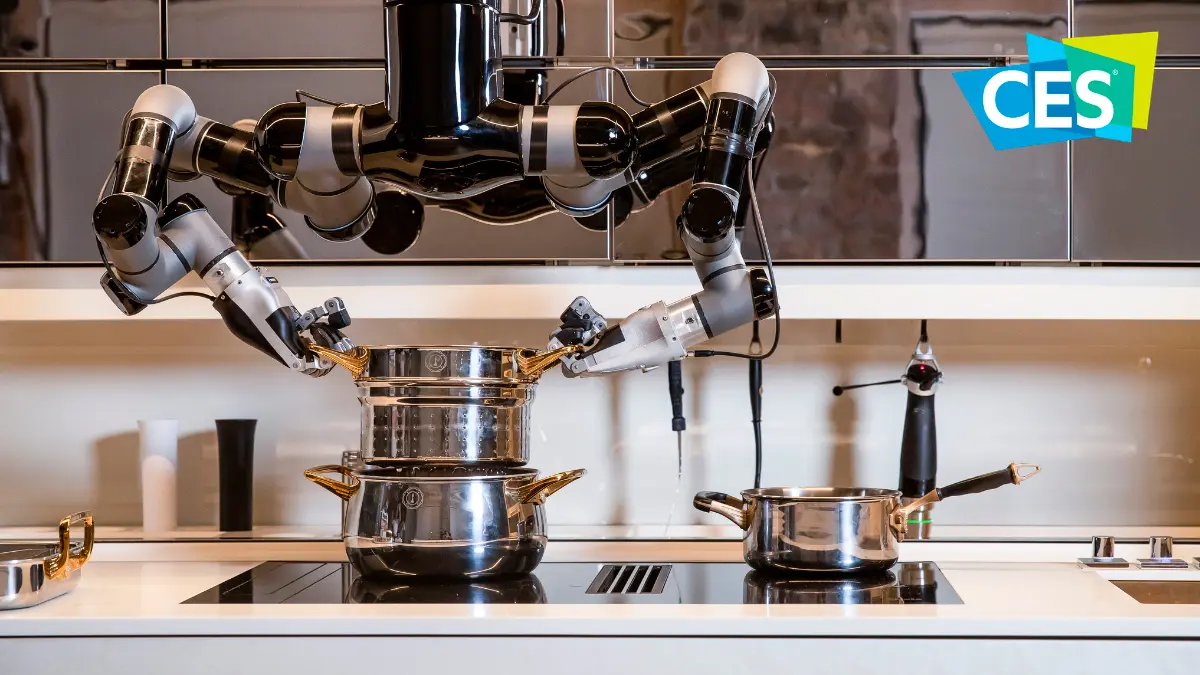 Moley Robotics exhibiting at CES: 2021 vs. 2015
Jan 22, 2021
Last week for Moley Robotics was spinning around exhibiting the robotic kitchen at CES — the inspiring global stage for innovation. For decades, CES has marked the start of a new year, setting the tone for the industry with inspirational and compelling insights. Visitors saw Moley Robotic Kitchen in action and reviewed its broad configurations.
During the exhibition days, attendees watched Moley Robotic Kitchen cook six dishes based on recipes from award-winning partnering chefs:
Penne & Mushroom Alfredo, Spaghetti Bolognese, and Chicken & Chorizo Paella from James Taylor;
Smoked Haddock Chowder and Autumnal Vegetable Soup from Andrew Clarke;
Fish Stew — a recipe from SHA wellness center specialized on low-calorie healthy nutrition.
Following the exhibition, Moley Robotics received extensive coverage in more than 130 media, including Financial Times, International Business Times, Digital Trends and others. This time at CES, the strongest response came from the US media and technomarket. American investors and customers expressed keen interest in a multifunctional robotic platform both in consumer and commercial broad versions.
Our sincere congratulations go to an entire @CES team for this successfully held event. At such a pivotal moment in history, they managed to convene the biggest tech thinkers at one fully digital venue, and it was a pleasure to be a part of it.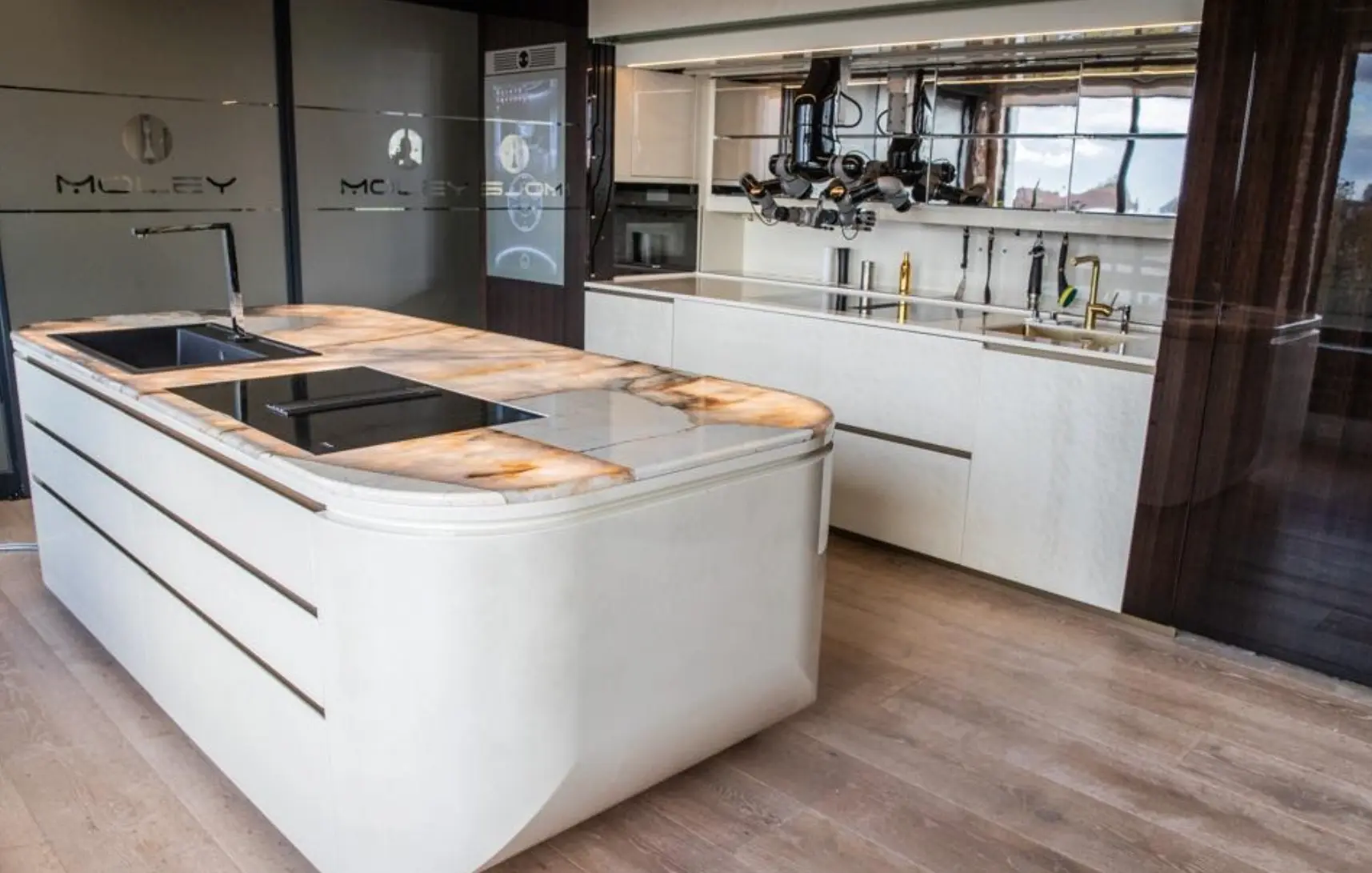 Forbes about us: "Inside The Robotic Kitchen Of The Future That Serves Up Thousands Of Dishes"
Jan 21, 2021
During the pandemic, we have been locked up tight at home, feeling a drag from the redundancy of trying to make meals day in and day out. If only there was a robot that could prepare our favorite meals piping hot with fresh ingredients to offer us endless variety.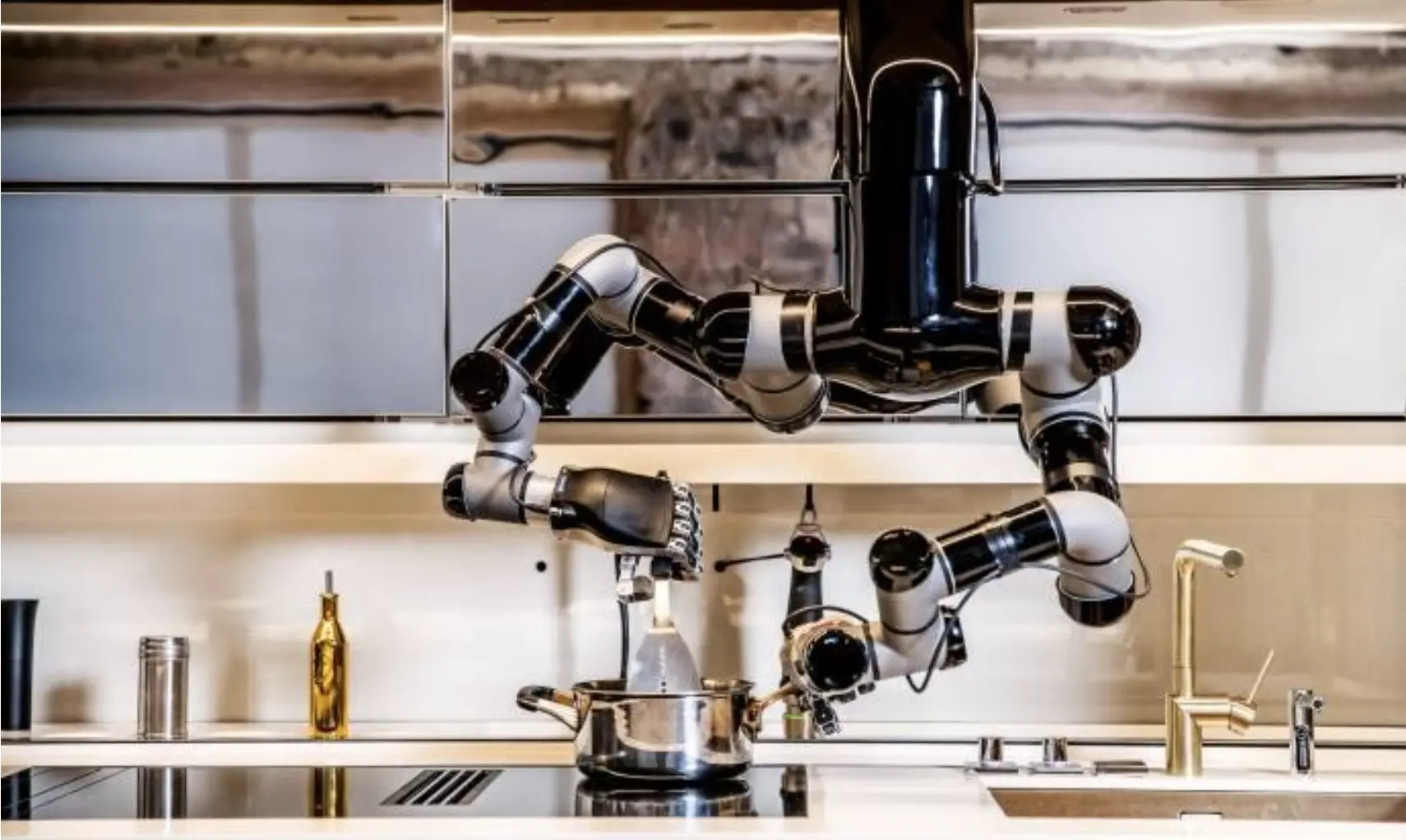 Financial Times about us: "Meet the world's first robo-cook."
Jan 11, 2021
"I normally stand back from writing about tech until I've got my hands on it and tried it out, but this automated kitchen, from a British robotics company backed with public funding from Innovate UK, is so exciting that I can't hold back until it's available later this year.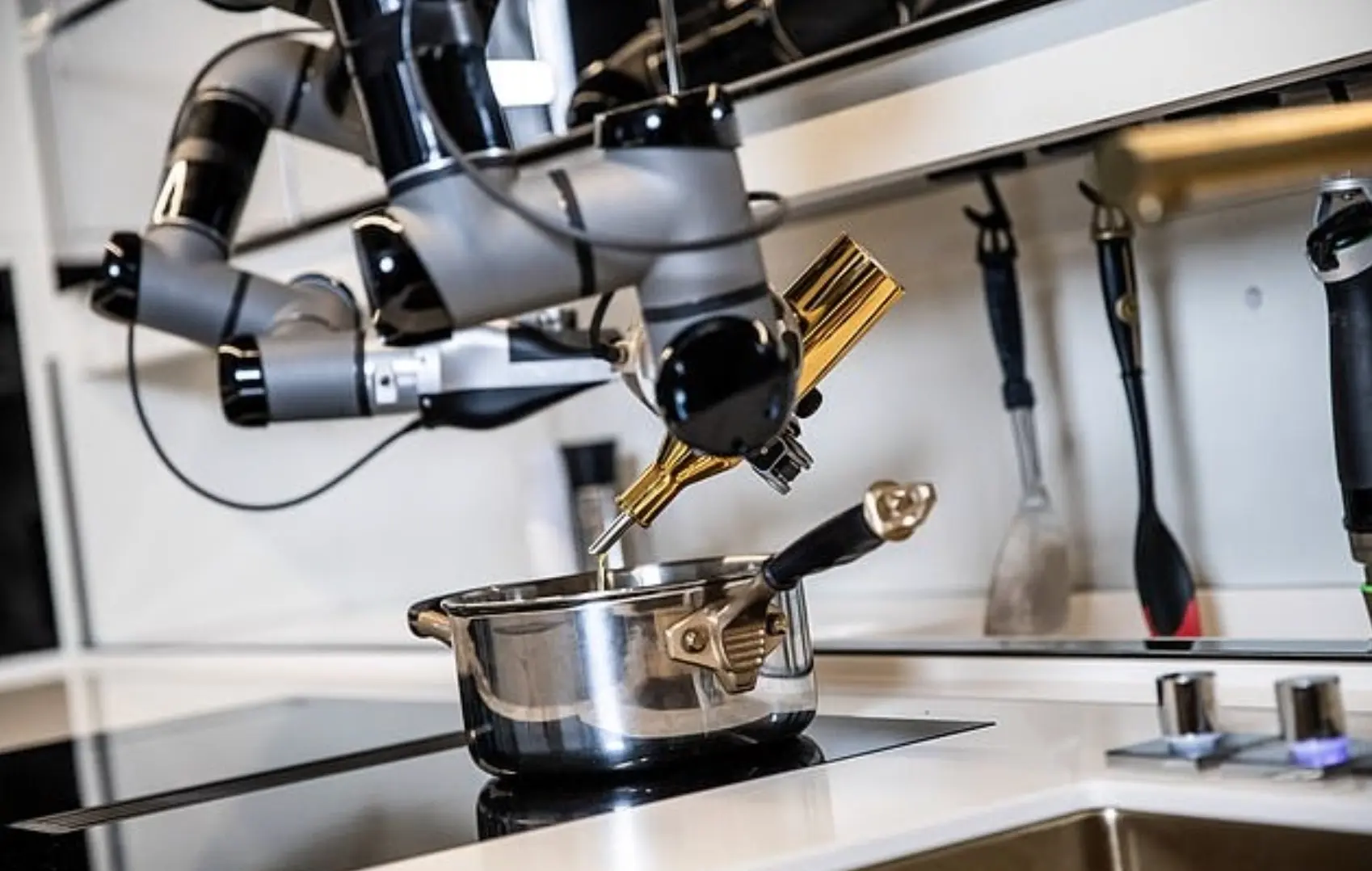 India Times about us: "Robotic Kitchen Can Cook 5,000 Dishes From Scratch And Clean Up After Cooking Too"
Dec 15, 2020
Meet the Automated Kitchen -- an all automated robotic chef that makes its way around the kitchen with the help of sensors and cameras to locate ingredients, cookware, utensils etc.
Special markers on the utensils allow the robot to understand the correct orientation of specific pans, pots and other utensils. The camera on the other hand also constantly tracks spillage of food, only to instantly clean it up and then disinfect with the help of an integrated UV lamp.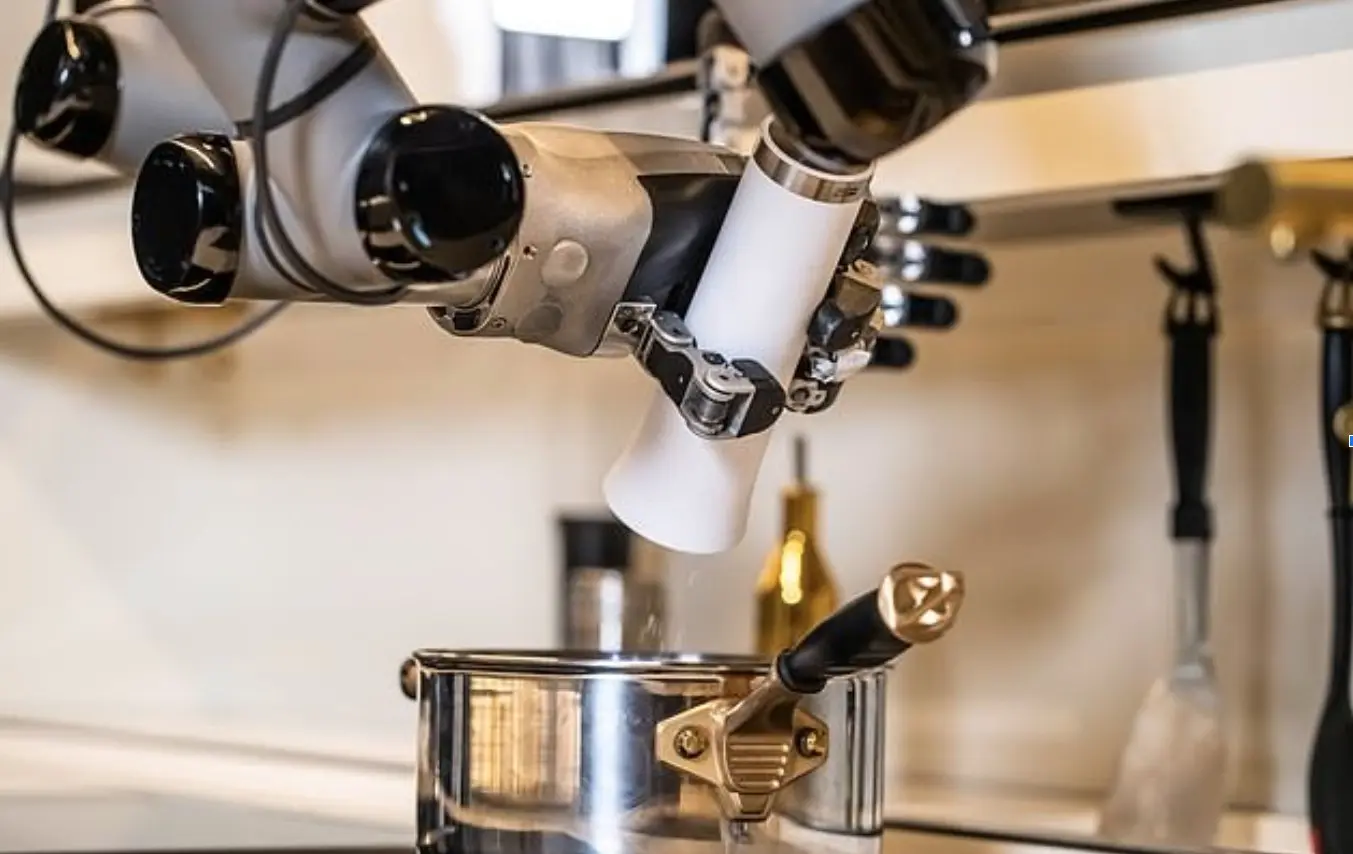 Daily Mail about us: "Christmas dinner without all the fuss? Robotic kitchen assistant will cook 5,000 recipes from scratch"
Dec 15, 2020
The Automated Kitchen is the product of a collaboration of around one hundred engineers and designers — along with three award-winning chefs — and took six years to be fully realised and market-ready.
The robot uses a combination of sensors and cameras to find its way around and locate ingredients, cookware and utensils within the kitchen.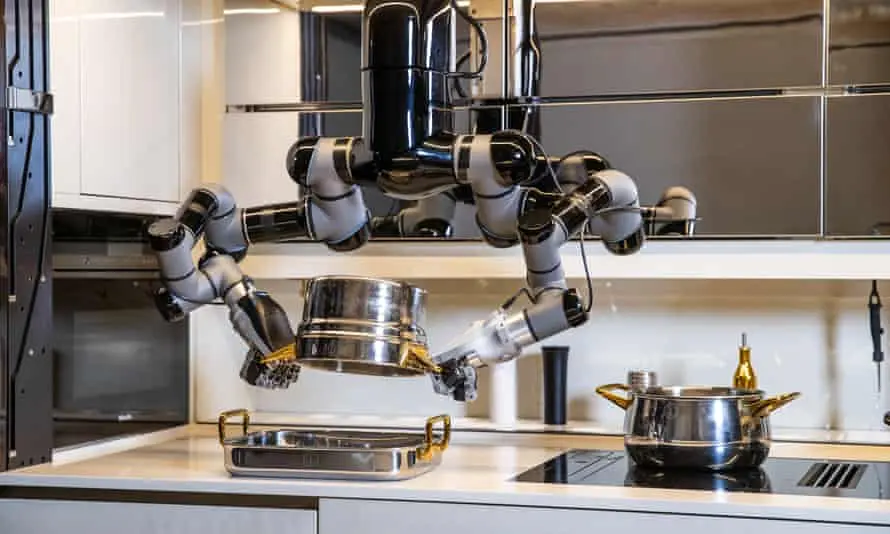 The Guardian about us: "The robot kitchen that will make you dinner – and wash up too"
Dec 7, 2020
A London-based robotics company on Sunday unveiled the world's first robot kitchen, which it promises "cooks from scratch and even cleans up afterwards without complaint".
The Moley Kitchen robot, brainchild of Russian mathematician and computer scientist Mark Oleynik, promises to make restaurant standard meals without its owner having to lift a finger or order a takeaway.
"What you are looking at here is the world's first consumer robotic kitchen," Oleynik said as he launched the robot kitchen at the Gulf information technology exhibition in Dubai. "Like all breakthrough technologies – cars, televisions and computers – it will appeal to enthusiasts, professionals and early adopters, and is priced accordingly.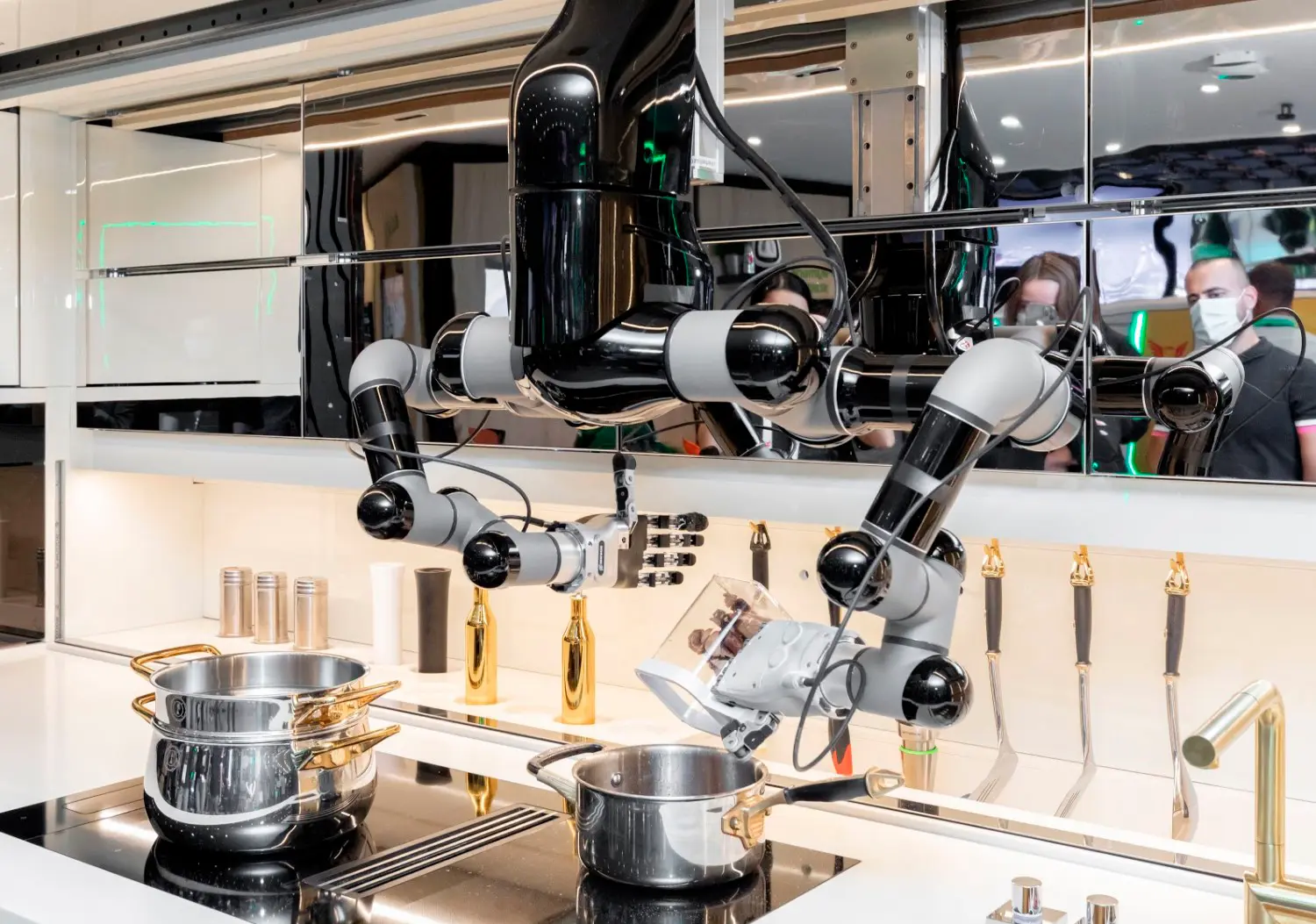 The Telegraph about us: "Kitchen robot will slave over a hot stove"
Dec 7, 2020
The robot has two robotic arms with fully articulated hands that allow it to pick out ingredients from a fridge, change the temperature on the hob, turn on taps to fill pans and plate up the meal. The robot is also connected to the fridge that can track ingredient quantities and alert you when items are running low.
In 2016 Mark Oleynik, chief executive of Moley Robotics, said that rather than the kitchen robot taking away the creativity in cooking that many people enjoy, it can instead preserve your creations.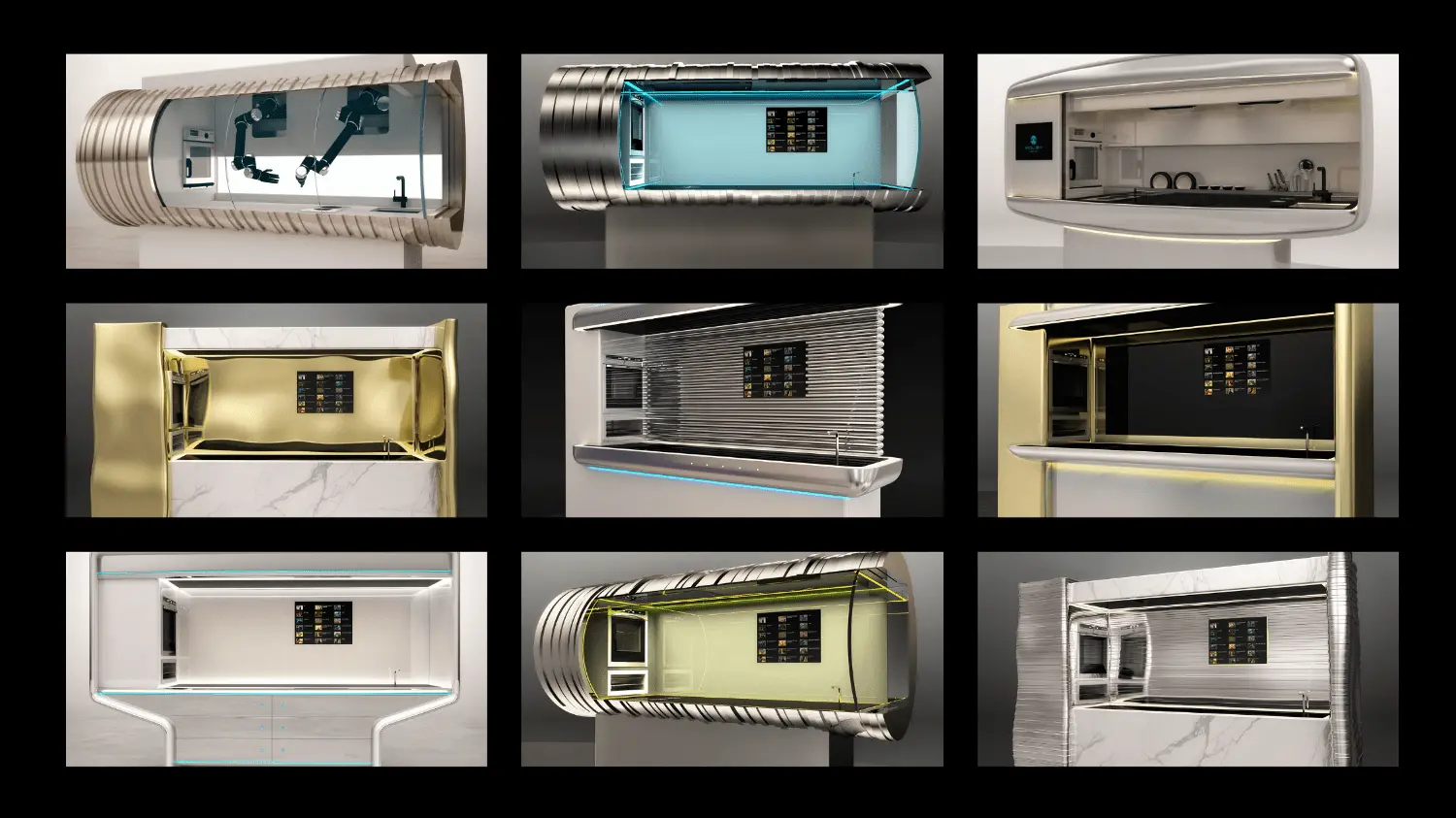 From Proof of Concept to a Product — a Step or a Steep?
Nov 7, 2020
Getting ready to present the Moley robotics kitchen to the public eye, we look back at our incredible five-year journey. It took us from the first vision concentrated on robotic hands to an elaborate robotic kitchen integrated with smart intercommunicating systems. Five years — is it a lot or a little time spent on such a project? Вefore your answer, let's take a closer look at the development process.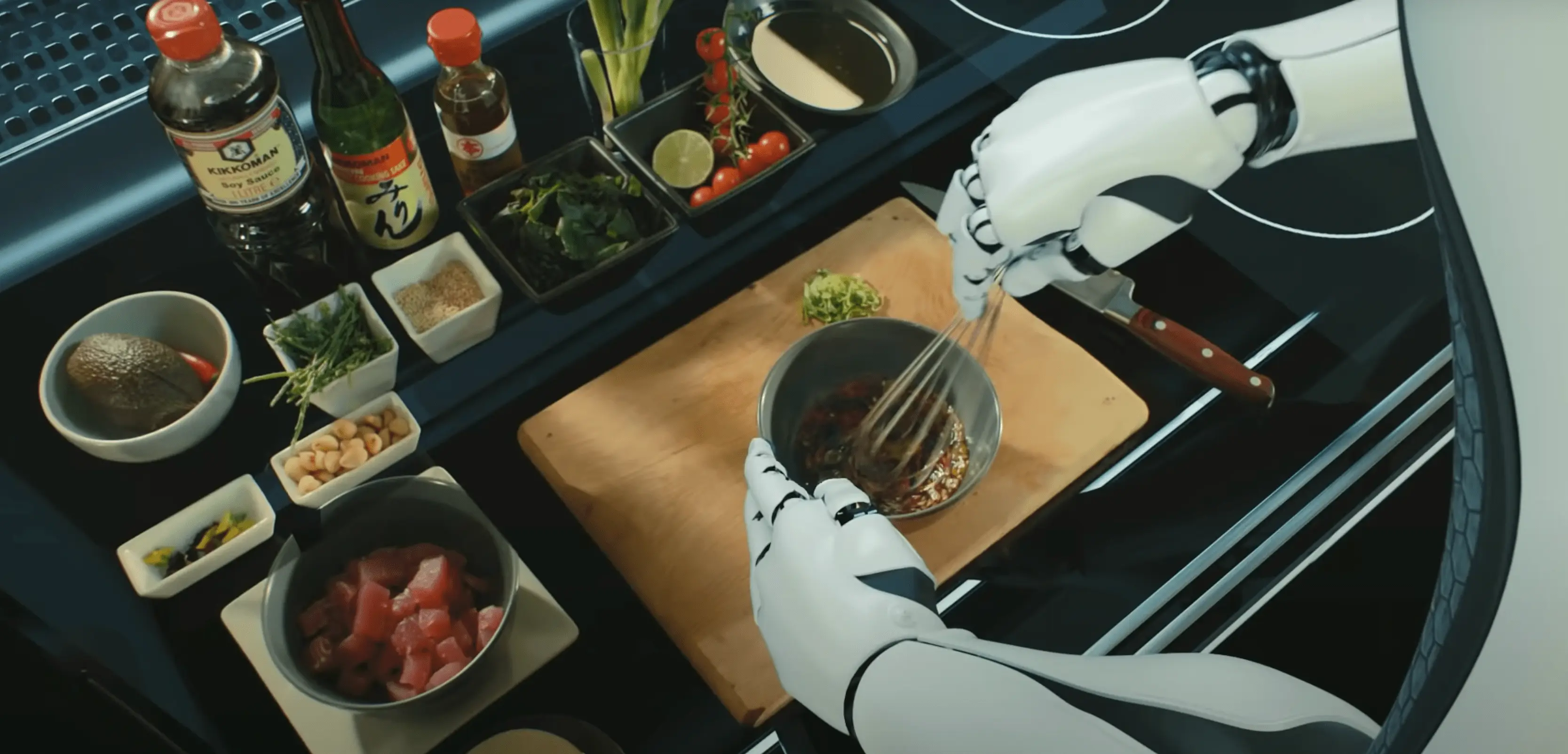 The Wonderful—and Sometimes Weird—Tech of 2019
Jul 24, 2020
From our look at odd kitchen devices, comes, perhaps, the wildest and most worrisome gadget we saw all year—the Moley Kitchen Robot. A pair of robotic arms that descend from the ceiling, the Moley Kitchen Robot is capable of preparing a wide array of Masterchef-approved meals by mimicking human movement. Users simply select the dish they'd like from an "iTunes style library" and Moley takes care of the rest from prep to cook to clean up. And fortunately, the Wi-Fi-connected cooker is completely contained behind a glass enclosure, so you don't have to worry about the arms attacking you during The Singularity.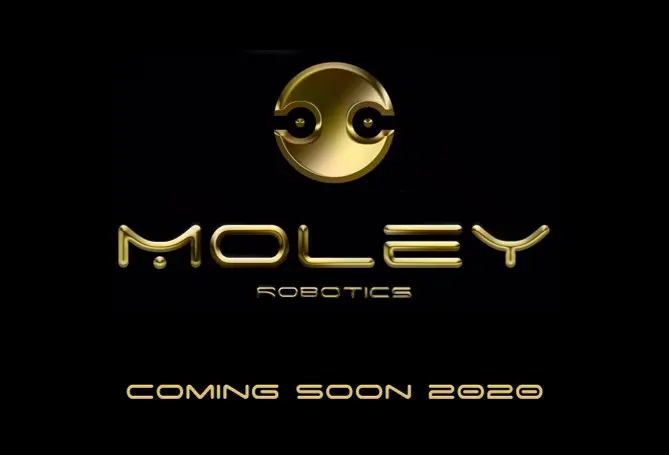 Moley Robotics: transforming the industry with the world's first robotic kitchen
Jul 24, 2020
Moley Robotics founded in 2014 by London-based computer scientist, robotics and healthcare innovator Dr. Mark Oleynik, has created the world's first fully-automated robotic kitchen unit. The unit learns recipes, cooks them and clears up kitchen modules after cooking.
The need for RoboChef, the world's first fully automated robotic kitchen was identified in 2013 when Dr. Mark Oleynik detected a gap in the current robotics market to radically change the volume of service, economics and carbon footprint. RoboChef is a leap forward from the current state-of-the-art applications in the market. Unique amongst today´s robotic kitchen service applications, it facilitates the input of a human chef's actions to prepare a dish to reproduce the pattern of movements, mimicking the input information.
© Copyright Moley Robotics